The Library was established for the purpose of making a great contribution to research and technological advancement in the field of science and technology.
LG Sangnam Library was opened in a private residence that was donated by Cha-Kyung Koo, the honorary chairman of the LG Group.  The library opened its doors on April 17th, 1996, and is recorded as Korea's first digital library. 
Cha-Kyung Koo, the founder of LG Sangnam Library, said the following at the opening ceremony. "I expect that LG Sangnam library will create information streams by providing an endless supply of useful materials for Korea's science & technology community. In addition, it will play an important role by providing a future model for Korea's libraries." In accordance with that expectation, LG Sangnam Library has pioneered innovation and led Korea's libraries by reaching milestones in the field of digital library services.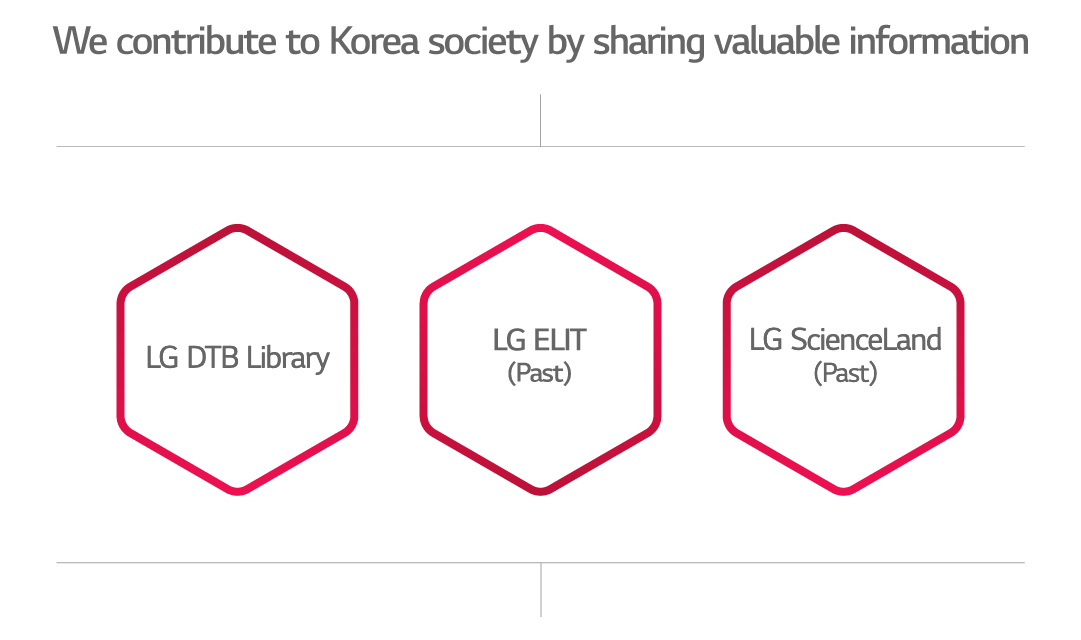 LG SANGNAM
LIBRARY
SERVICE

Korea's first Digital Library

Until June 2000, LG Sangnam Library had digitized 1.68 million articles regarding science and technology, and had provided these digitized materials for free through the Internet. This has resulted in 2.26 million users making use of the digitized articles a total of 5.66 million times. About 5,600 library-related professionals from around a thousand organizations have visited the Library since its opening to benchmark its service. This substantiates the status of LG Sangnam Library as the leader in digital library services in South Korea. 

The World's First Ubiquitous Library, LG DTB Library

The LG DTB Library was developed as the world's first ubiquitous library specifically designed for the print-disabled. The service opened on the 10th anniversary of LG Sangnam Library, and made it possible for the print disabled to listen to audio books, anytime and from anywhere.

A Repository of Precious Information in Science & Technology, LG ELIT

Copyright law in Korea was revised in July 2000 to reflect new transmission rights in digital environments. This change affected the digitized articles service of LG Sangnam Library.  Therefore, the Library pivoted into a portal service that accumulated vast amounts of information specializing in science and technology, under the title LG ELIT.

An Exciting Science-learning Platform for Children, LG ScienceLand

LG Sangnam Library launched LG ScienceLand around the year 2000 in order to solve a serious social problem, which was that teenagers tended to avoid studying science. LG ScienceLand, a science-edutainment service, was designed to help the youth of Korea to take an interest in science and develop scientific thinking.

A New Type of Expansion in Digital Library Service, YOUNG MAKER

LG Sangnam Library, which has been consistently developing new kinds of digital services, launched a new service, YOUNG MAKER, in 2016--its 20th anniversary. YOUNG MAKER was designed for children and the youth to share their making ideas and creative works. In 2020, YOUNG MAKER was integrated with LG ScienceLand.